The world is indeed on our fingertips today thanks to new mobile apps making an appearance every day. But there is a difference between these dime-a-dozen apps and responsive designs, integrated with existing infrastructure to incorporate fresh ideas. At Xanthus, we provide:
Developers with expertise in the field
iOS, Android and Windows app development options
Web, native and hybrid mobile applications
Apps that seamlessly transition from desktops to tablets and smartphones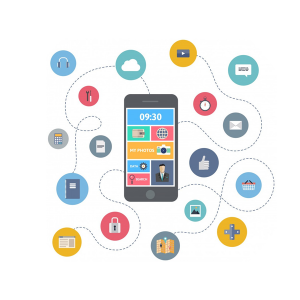 A variety of options
There is no universal perfect choice when it comes to mobile apps. But there is a
right choice for your needs and Xanthus affords you the choice.
Android Apps Perfectly designed for the average Android UI

iOS Apps Perfected to match the ease of use of an Android phone

Web Apps Your website, recalibrated for mobile phone viewing experience

Hybrid Apps Best of all worlds